Welcome to Sneh Industries!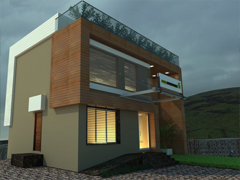 Sneh Industries in Pune's leading manufacturer of concreate products, enriched with an expertise and experience of 5 years. It has been established in January 2008, with a core purpose of supporting infrastructure development of the country thereby improving standard of living of the people and enhance the status of nation in the globe.

From Pathways, Office spaces to commercial complexes, small shed to large Industrial premises, Sneh has got eco friendly solutions with its range of products for masonry application like Bricks, Solid Blocks, Hollow Blocks and Lightweight concteate blocks and variety of Pavers from heavy duty pavers to shot blasted and glossy finished pavers.

Company has strong growth path. It has grown by more than 20 times in last 5 years by following core values and consistently moving ahead towards accomplishing the vision.
Client Testimonials
"A great customer experience! The quality of the products is exceptional as well as Flexibility and speed of response from the Marketing and Operation team is good" Purchase Dept. Amanora Town Ship
" Very responsive team and easy company to work with. The quality of products is standardize" Purchase Dept. Anshul Realties
Download Brochure